iRADIATE 2019
June 15, 2019 @ 18:00 - 21:00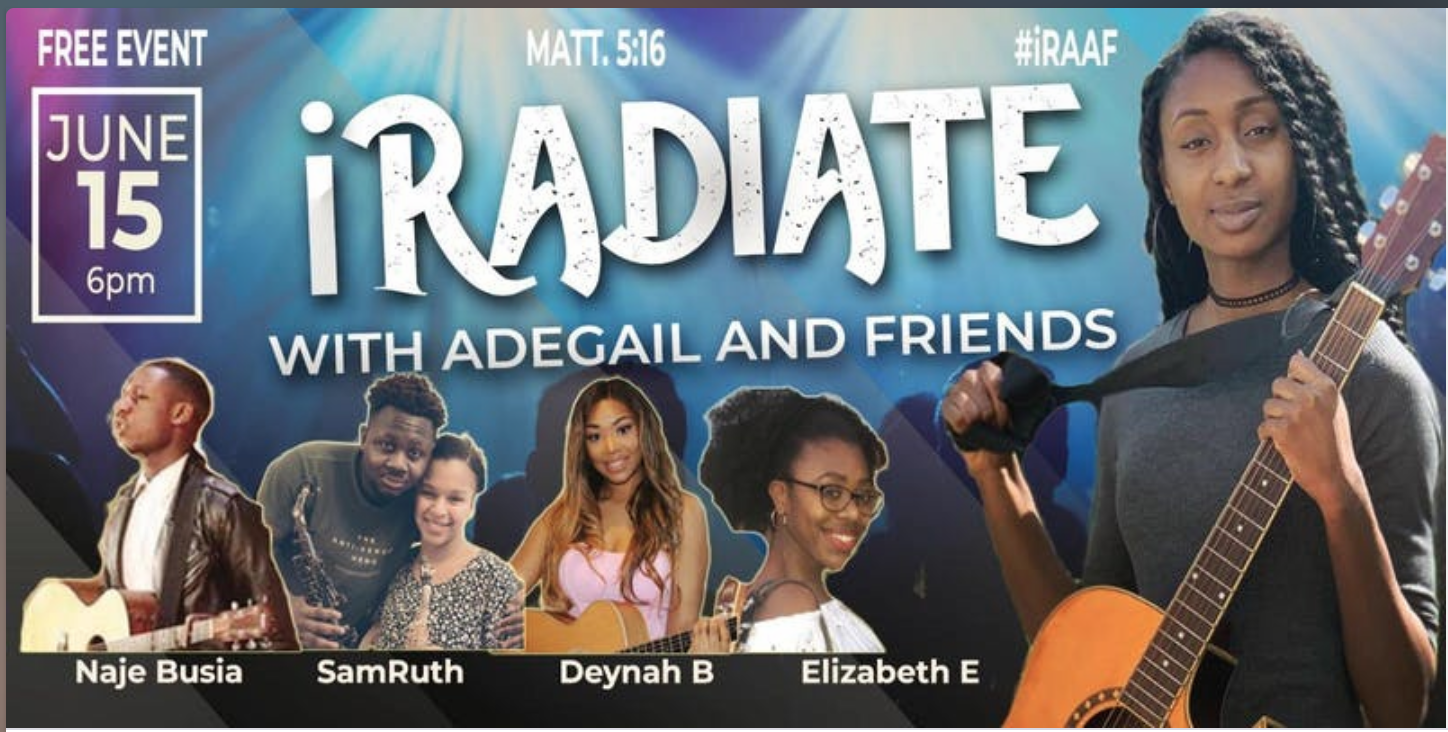 From Adegail's internationally recognised instagram #worshipwednesdaychallenge (@adegail), to her YouTube series 'The Radiate Series' (Youtube: Adegail) and in the words of her wide spread spoken word piece 'why choose mediocrity?' comes her debut, headline worship night: iRADIATE. The name originates from Matthew 5:16, where we are called to shine our lights aka radiate! The night will also feature other talented, acoustic worshippers Deynah B, Elizabeth E, SamRuth, Naje Busia, instrumentalists, BVs Elsie, Dara Blaxx, Toryvee, Maria and host: Faith Talks.
With a ministry based upon Matthew 5, Adegail has been blessed to bless others globally over the last few years as an active worship leader, poet, YouTuber and guitarist.
All attendees are encouraged to come expectant and ready to participate in what is expected to be an oversubscribed gathering in the heart of Stratford, London. If you like music, but love worshipping in spirit and in truth, then this event is for you!
For more insight on the founders and organisers of iRadiate:
Facebook: OfficialAdegail
Twitter: _Adegail