#INDOMITABLE: THE CONFERENCE
March 20, 2021 - June 26, 2021
£49.10 – £81.44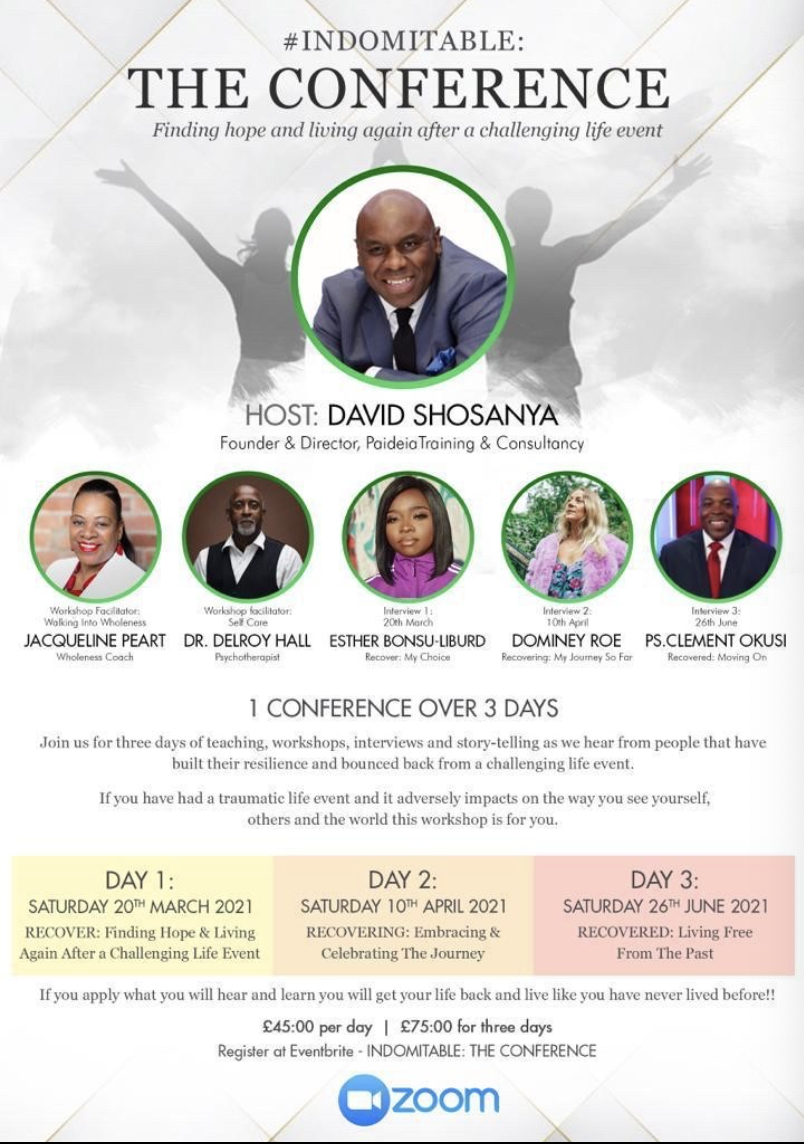 Join us for three days of teaching, workshops, interviews and story-telling as we hear from people that have bounced back from a trauma.
Dear friends,  I trust that you are well. All of us face challenges in life. Some of those challenges shake us to the core of who we are. Bouncing back can be difficult. However, we are supporting that process by hosting the inaugural #INDOMITABLE: THE CONFERENCE gathering over 3 days in March, May and June.  10:30AM – 3:30PM.
We'll love you to join us and to spread the news.
Register at Eventbrite: https://bit.ly/3tvTynd
£75.00 – full conference, 3 days
£45:00 – 1 day access
Time: 10:30AM – 3:30PM