Gospel Live! – Official Album Launch Concert
January 4, 2019 @ 18:00 - January 5, 2019 @ 22:00
£6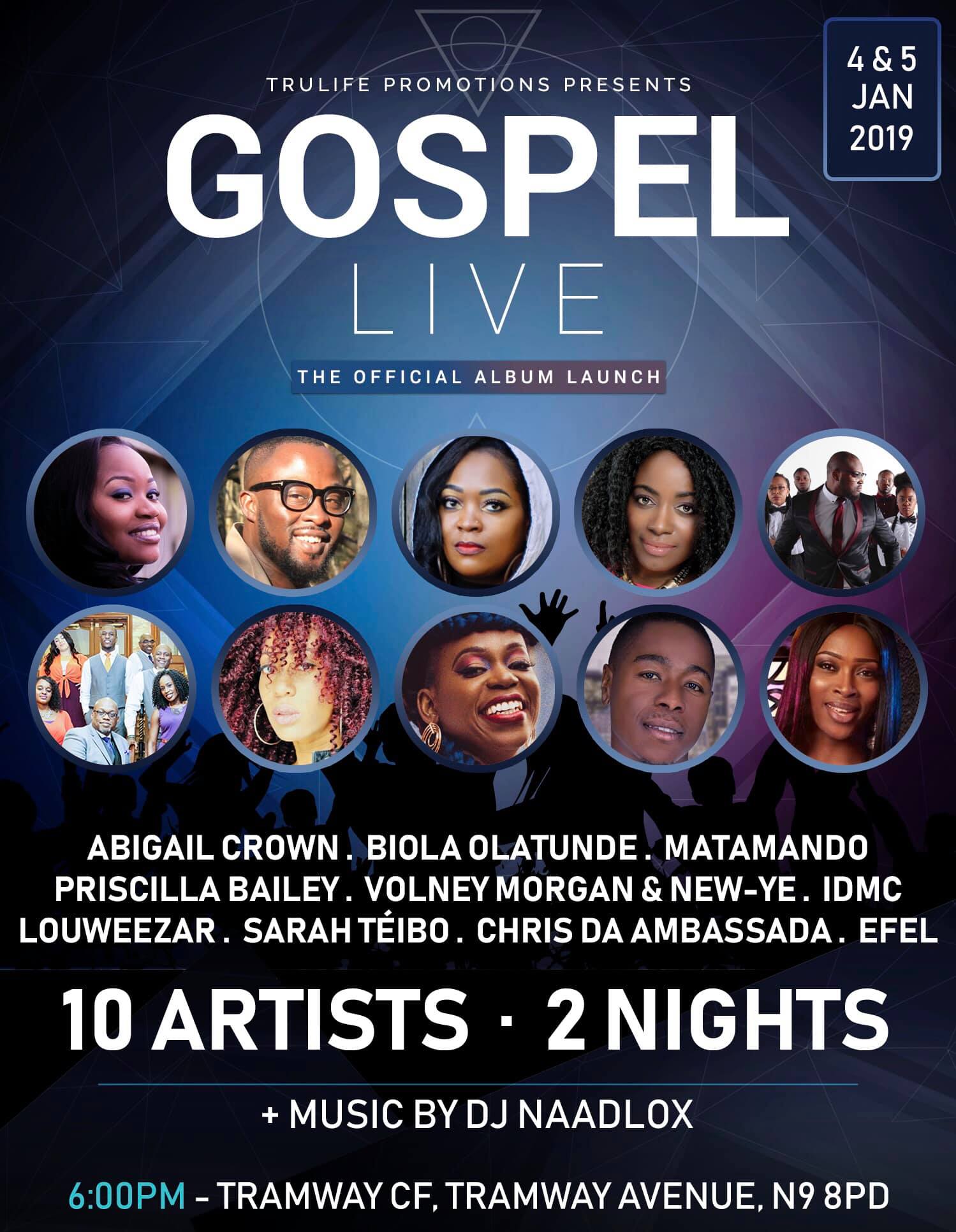 Gospel Live, the official launch concert for the TRULIFE Gospel Compilation album. Join us for 2 nights of fantastic music as we release the third edition of the album.
​With live performances from Volney Morgan & New-Ye, Abigail Crown, Biola Olatunde, Sarah Téibo, Matamando, Priscilla Bailey, IDMC, Louweezar, Chris Da Ambassada and guest appearance from Efel.
Music played on both nights by the award winning DJ Naadlox.
This will be an event you simply don't want to miss! Doors from 6pm.
Multiple dates so select one or just come to both!