Freedom Prophetic Worship – Workshop
November 12, 2016 @ 13:00 - 16:00
£20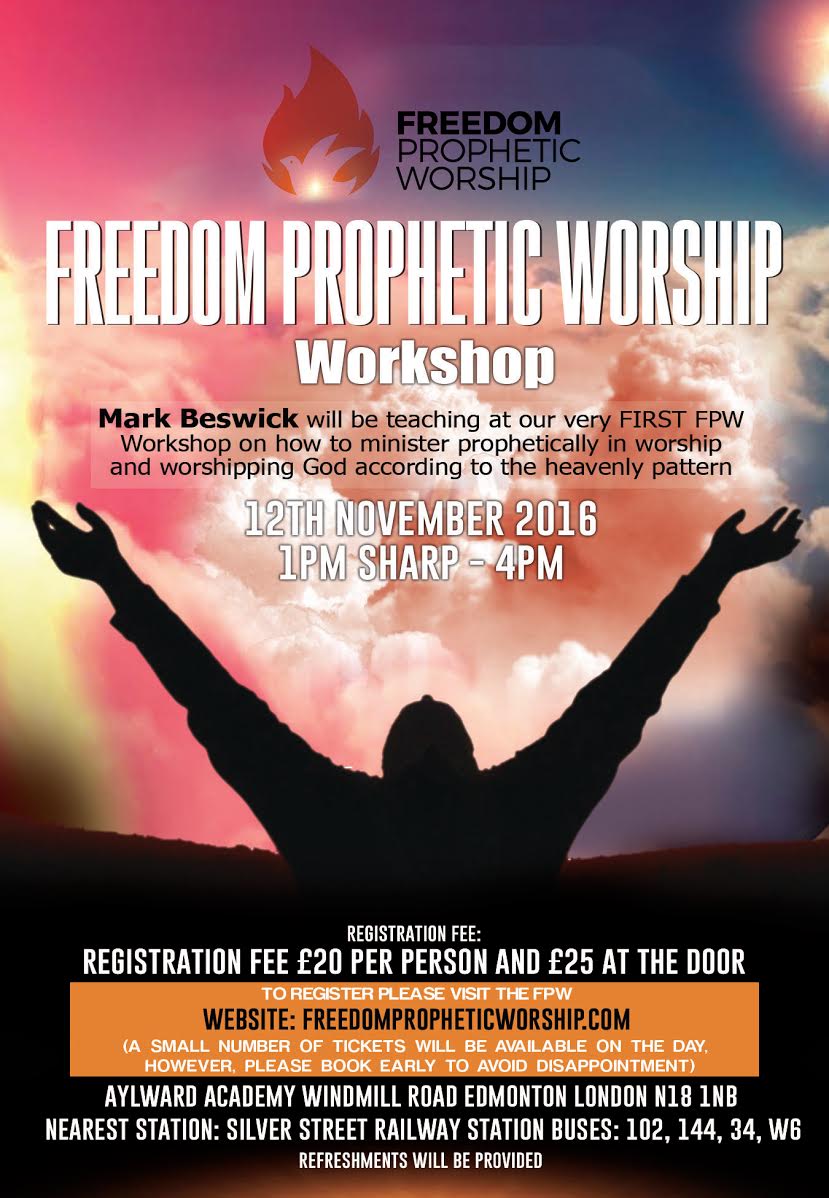 Mark Beswick will be teaching the first Freedom Prophetic Worship workshop in how to minister prophetically in worship and worshipping God according to he heavenly pattern.
Freedom Prophetic Worship is an intimate, friendly, free flow worship session allowing the prophetic move of the Holy Spirit to speak, heal, change lives and stir up gifts. The format is quite simple, we start with worship and allow God to lead us from there.
A small number of tickets will be available on the day but please book early to avoid disappointment.