Emmanuel Smith: Live In Concert!
November 3, 2019 @ 17:00 - 23:00
£12 – £47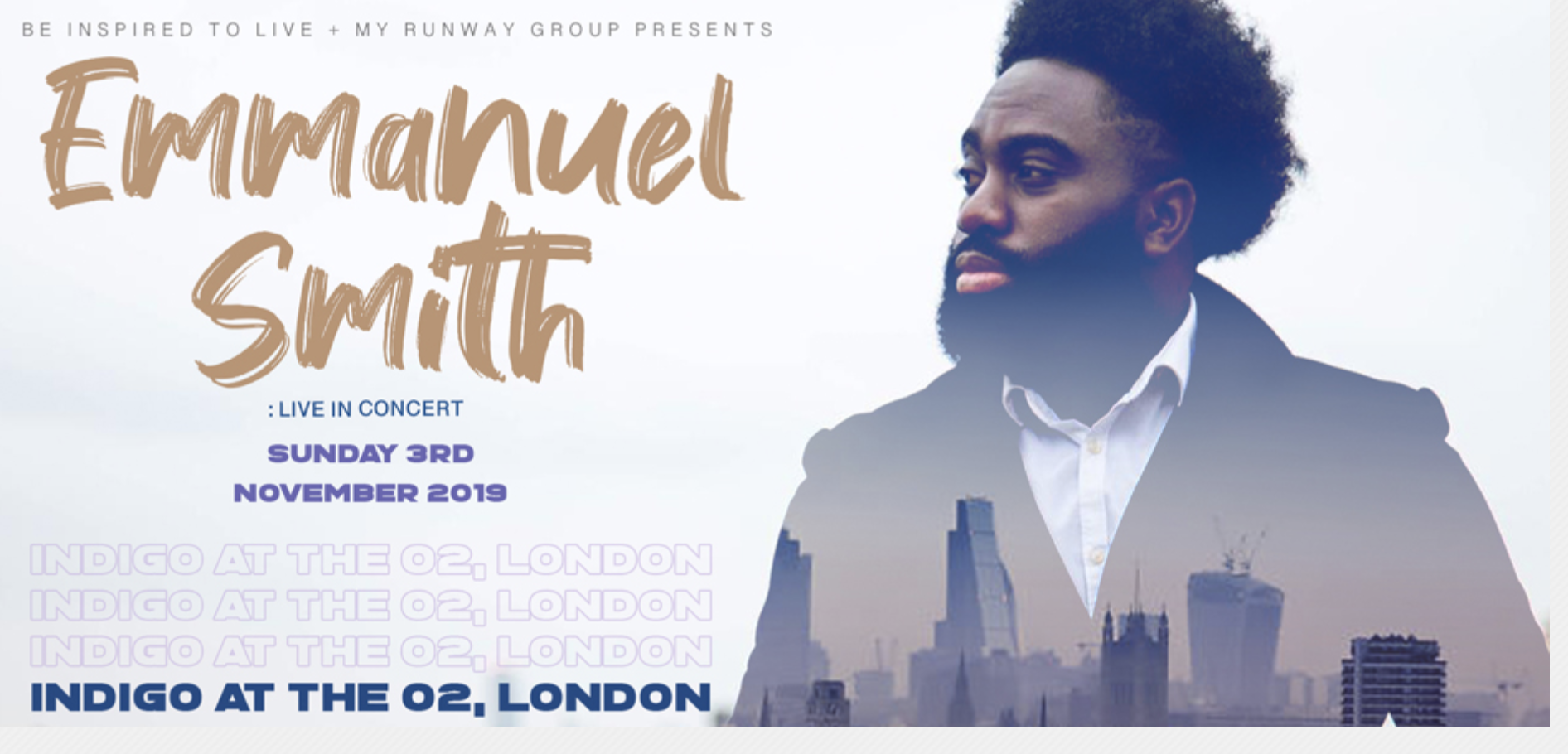 Emmanuel Smith is a singer/songwriter who is highly proficient in touching people through the art of music and also inspiring others with his words and actions. His greatest desire is to inspire lives and to give people hope through the things he does. He was a live semi finalist on THE VOICE UK and gave some very memorable performances on the show including singing the popular gospel song 'Made a way' by Travis Greene. Emmanuel believes there is no better time to promote the message of hope and love than now, and with every given opportunity to proclaim his faith he uses it to the best of his ability!
Emmanuel has been privileged to grace the stage with other singers such as, Jermaine Dolly, Uche Agu, Bishop Jason Nelson, Muyiwa, Jason Porter, Natasha Campbell and many more as well as being mentored by Will.i.am during his journey on THE VOICE UK.
Emmanuel is also an ambassador for the London Irish Foundation who aim to give a better life to people who are less privileged.
This show is not to be missed!
Doors Open: 5pm