Destined to Soar Women's Ministry Breakfast
December 5, 2015 @ 10:00 - 14:00
£25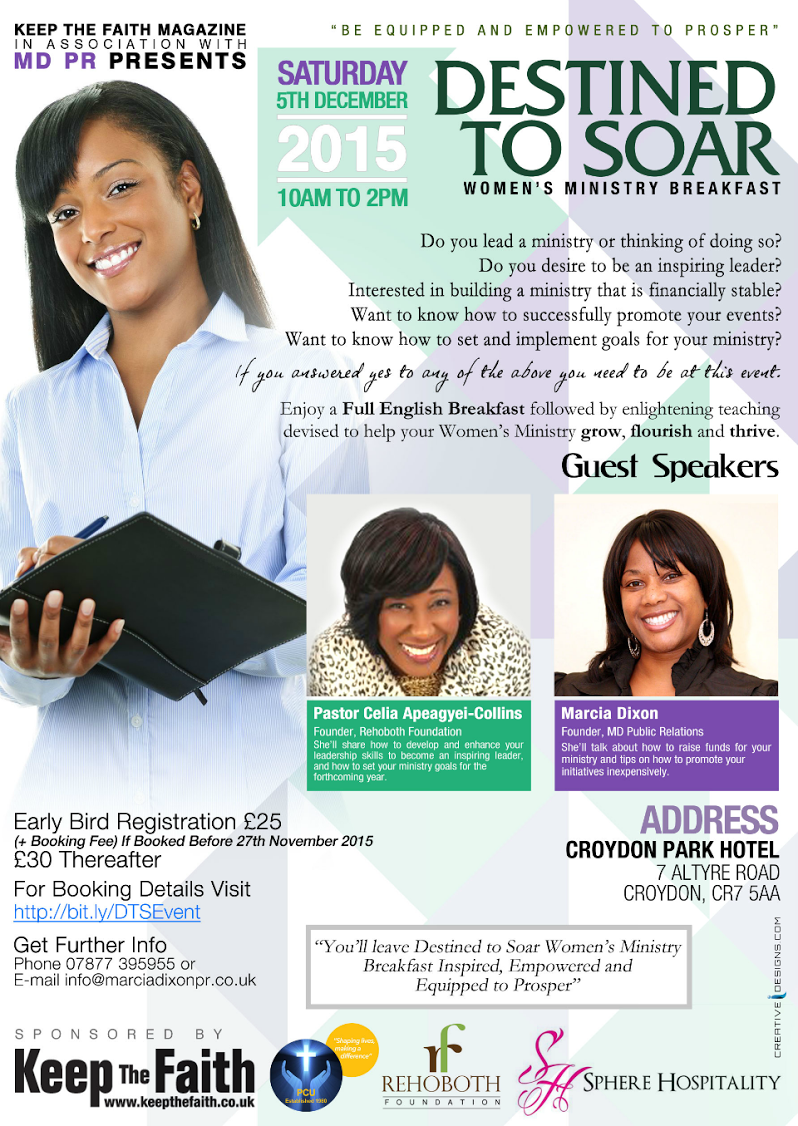 Women in ministry, and those who desire to start one will find attending the Destined to Soar Ministry Women's Ministry Breakfast empowering and inspiring. Attendees will enjoy a full English Breakfast followed by teaching designed to enable individuals to:
* Enhance leadership skills
* Set and implement ministry goals
* Raise funds and establish a financial base for their ministries
* Effectively and inexpensively promote your ministry initiatives
Leading preacher/teacher Pastor Celia Apeagyei-Collins, founder of Rehoboth Foundation,will talk about leadership, being an inspiring leader and setting leadership goals for 2016
PR specialist Marcia Dixon will talk about how to raise funds for your ministry and how to inexpensively promote your ministry initiatives and events.
The Destined To Soar Women's Ministry breakfast will provide opportunities to network, fellowship and be equipped to fulfil their God given calling.
Early bird Registration is £25 (+booking fee) £30 (+ booking fee) thereafter