David's Tent Worship Night – ft. Lucy Grimble & King's Village
July 22, 2017 @ 18:00 - 21:00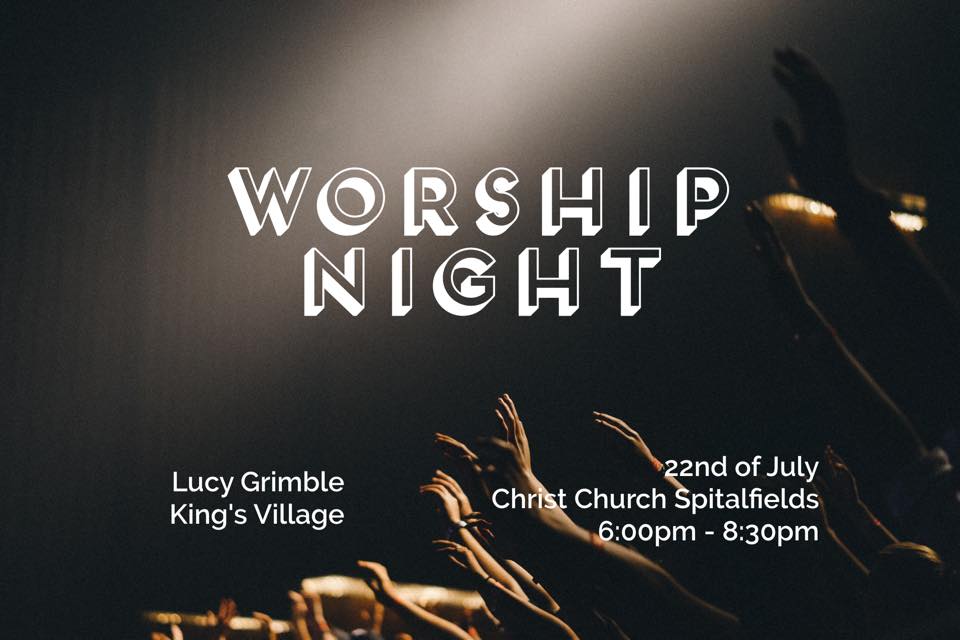 Join us at Christ Church Spitalfields, Central London on the 22nd of July from 6:00 – 8:30pm for a night of prayer and worship led by Lucy Grimble and King's Village.
As we gather, our heart is to continue to champion each other in the worship journey – laying down our idols and building a home for Jesus at the center of our lives. Through prayer, worship and continually seeking His heart we want to become a Church that reflects the face of our Saviour and King to a world around us that desparately needs Him. Gathering with you all is an indescribable blessing and we cannot wait to be together to pursue the Lord.
This is a free event, however there are only 500 spaces available at this venue, so sign up quick by clicking this link bit.ly/2rIU0iw! Doors will open at 5:30pm for a 6:00pm start and everyone needs to be out of the building no later than 9:00, to honour the venue.
See you all there!! God is good!!
Lucy Grimble: Instagram.com/lucygrimble/
King's Village: Instagram.com/kingsvillageuk