Creation Fest 2022
July 29, 2022 - August 1, 2022
£35 – £150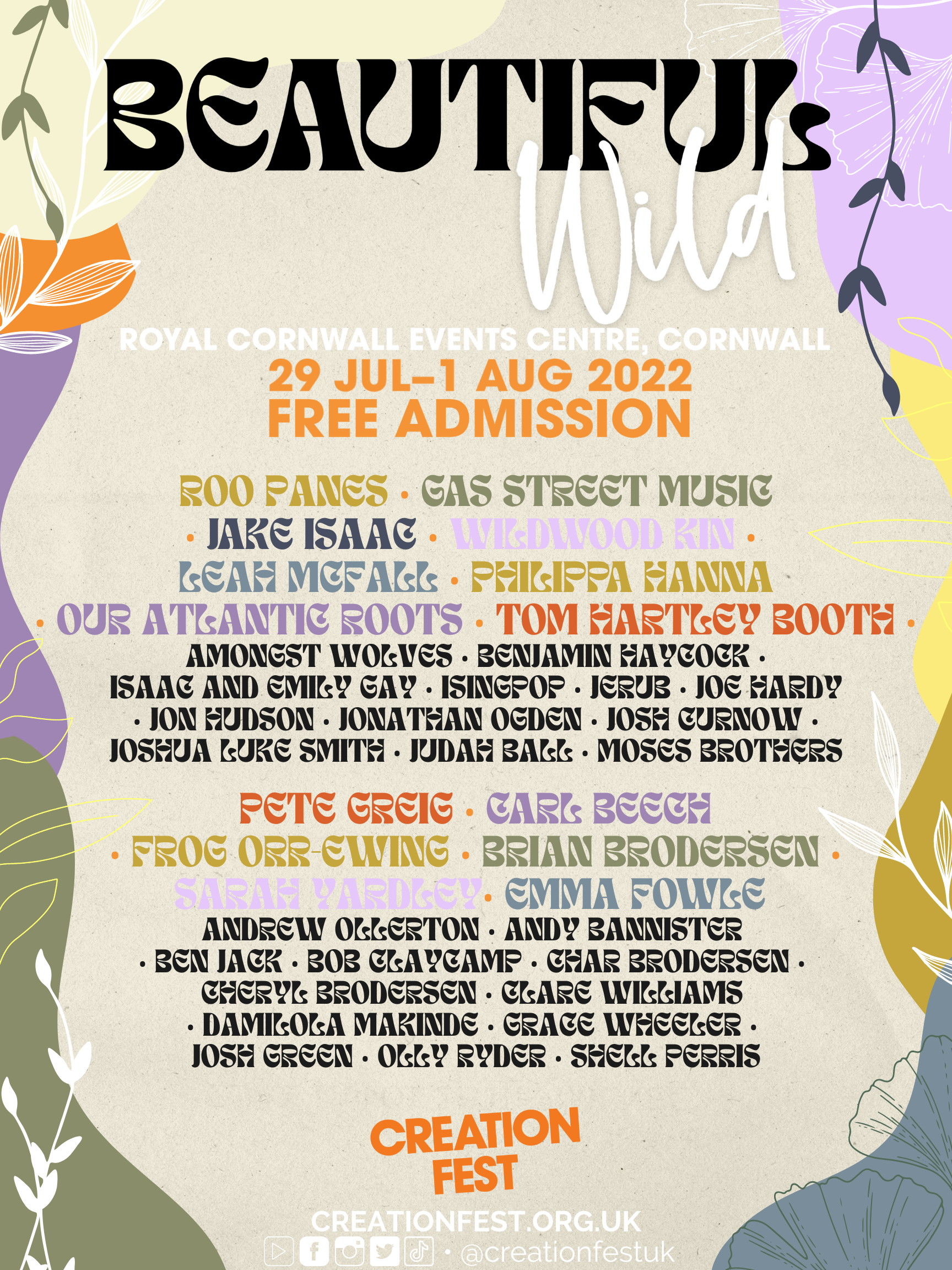 Join us for a summer celebration of the good news of the God who loves us in the beautiful wild of Wadebridge, Cornwall.
Gather in the joy of community for four days of music, talks, art, skate, and boundless adventure as we spend time with Jesus and discover what it means to live a beautifully wild life of faith. Our 2022 festival theme explores the idea of our story, wonderfully unique, but also messy and complicated. Spend time rediscovering the beauty of prayer, community, Scripture, and Spirit. We are beautifully wild and perfectly loved by a God who loves us unconditionally.
Music
If you love music, you'll find up-and-coming artists, festival favourites and big-hitters from across all music genres – rock, pop and funk to R 'n' B, folk and hip hop. Join us for morning worship and evening concerts live from the Main Stage.
Talks
Whether you love studying the Bible, wonder what God has to say about the environment, want to think and talk about parenting in the twenty first century, love listening to interesting life stories or are just curious about what happens when we die, we've got talks from some of the best Christian teachers around. Whatever your stage of faith – or if you have none at all – you're welcome to come listen, talk and explore this thing called faith.