Creation Fest 2016
August 6, 2016 @ 14:00 - August 12, 2016 @ 17:00
£11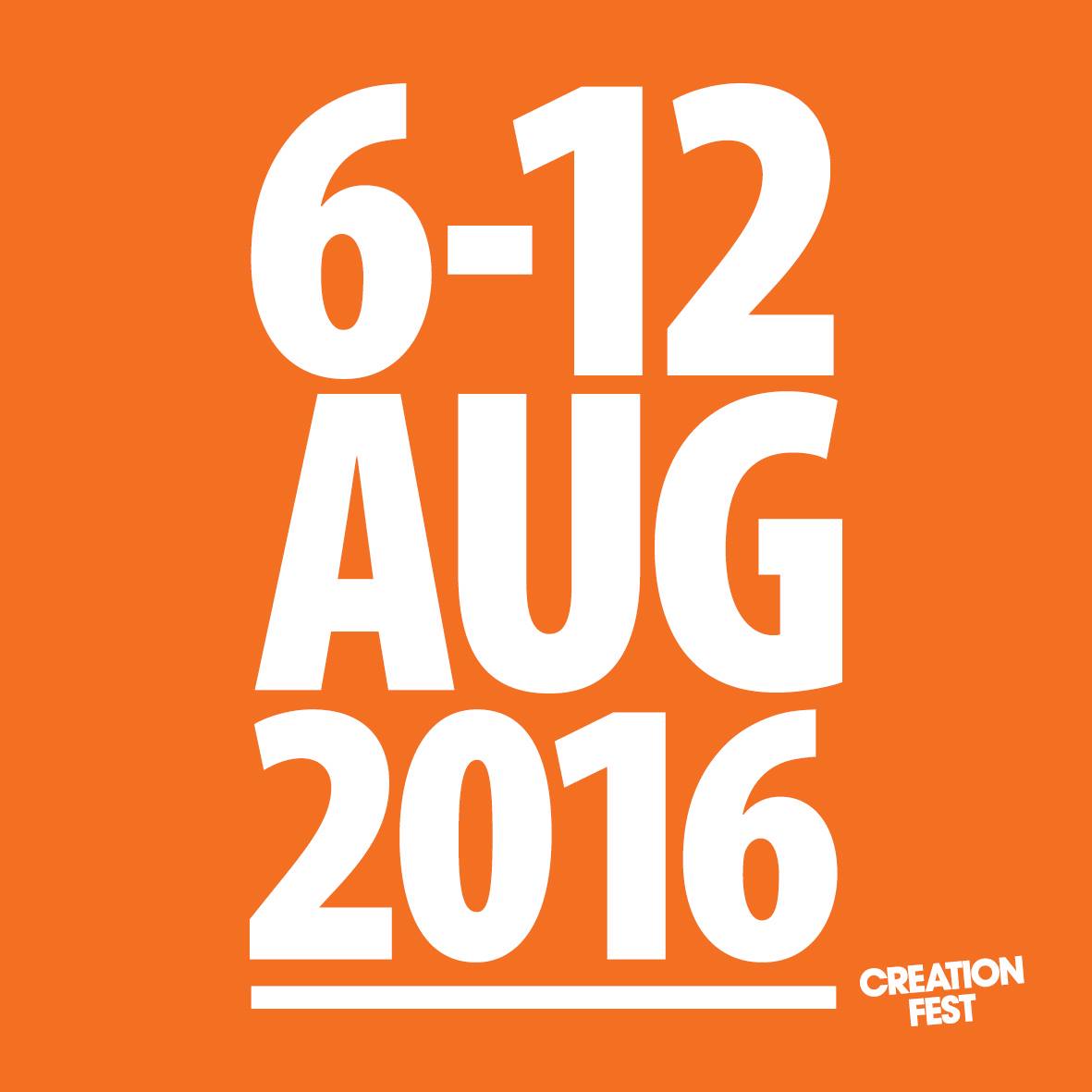 Camping bookings are now open! Join us from 6-12 August for a week of music, Bible, skate, family activities, and FUN.
See you at the Big Shed?
Enjoy the best in Christian music from the UK and around the world, this year featuring Leeland, Ben Cantelon, Rivers and Robots, Tom Smith, Scott Cunningham, The Grenaways, and many more! Each morning will feature Bible teaching, vibrant worship, with bustling cafes, fascinating exhibitions, and personal testimonies. Meet the bands
See you with your family?
Creation Fest features something for the whole family! Experience the camping community and lifelong friendships on the campsite, connect with our youth venues, sports teams, and Fitness Factory, and dive under the sea with this year's "Ocean Commotion" Kids Club for ages 5-11.
See you at the skate park?
Flip out, drop in, or just enjoy watching our pro skaters and skaters, scooter riders, and BMXers from around the world as they demo, skate, and coach all ages and skill levels at our Creation Fest skate park.
See you to celebrate?
Every day with Jesus is an adventure. Creation Fest features the best in FREE, fun activities to celebrate the God who created us. We can't wait to share with you in bonfire nights, hog roasts, fireworks, film nights, MAF Cessna aircraft and art workshops. Discover and celebrate with joy!
See you at… Creation Fest 2016!