Brighten Up The City EP Launch
August 28, 2016 @ 15:00 - 18:30
£12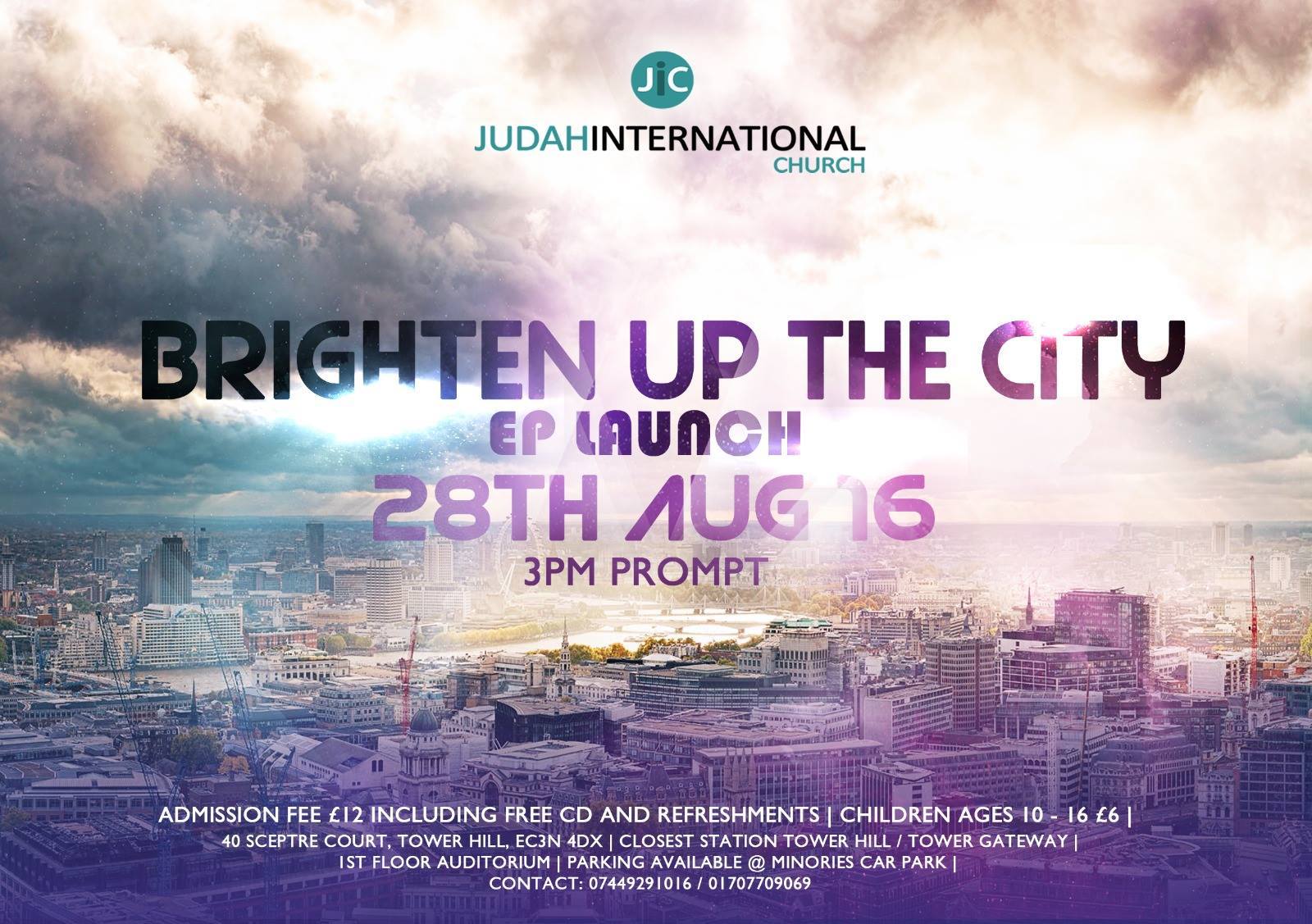 Judah International Church (JIC) invites to you to our very first EP Launch and night of prophetic worship.
Costs are £12 per adults and £6 for children aged 12-16 under 11 are free and can be purchased on events page of www.mychurch.uk.
All ticket holders will receive a FREE COPY OF EP and refreshments are included in the ticket cost.
Music has the ability to transcend generations, colour, race, age and cultures.
Every generation carries a sound, every sound has the ability to shape their generation. We believe we carry the sound of Judah and God has given us the key of Judah – PRAISE – and authority to unlock the sound of Heaven for London.
JIC are very excited to launch their first EP. This EP has been birthed through times of prophetic worship and the songs of the Lord.
Join in as we release this sound in what will be an epic night for the Kingdom of God.
Do not miss out – we would love for you to be part of this life changing night.
Only 120 tickets are on sale and we encourage you to purchase your ticket online to avoid disappointment.
Tickets will be available at door on a first come first serve basis, however once we reach capacity we will be unable to sell you a ticket.