Bouncing Forwards Tour | All Saints Church | Marlow
July 3, 2022 @ 19:00 - 21:30
Free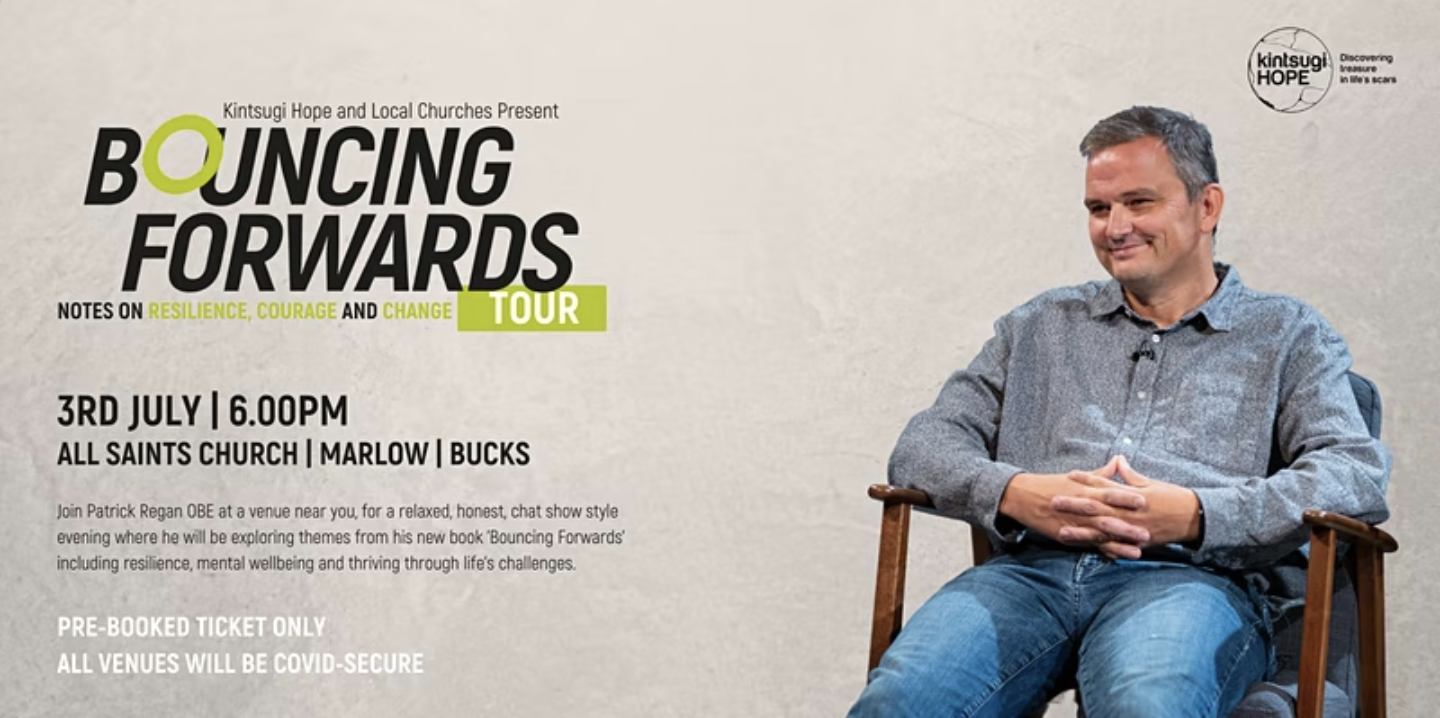 Join Patrick Regan OBE for a relaxed, honest, chat show style evening where he will be exploring themes from his new book.
Bouncing Forwards Tour is an evening of live music and talks that seek to create a relaxed, honest evening where Patrick Regan OBE will be exploring themes from his new book 'Bouncing Forwards' including resilience, mental wellbeing and thriving through life's challenges.
Come and be part of the conversation.
Patrick is CEO and co-founder of Kintsugi Hope, which came about following a series of personal trials and ill-health affecting Patrick and his family. Prior to that, Patrick led urban youth work charity XLP, which he founded in 1996 and ran for 22 years.
Patrick has travelled to over 40 countries, working with and on behalf of the poorest communities, and is a regular contributor on radio and TV on issues of justice and wellbeing. He has received the Mayor of London Peace Award and was also awarded an OBE from Her Majesty the Queen for services to young people. Patrick is an Honorary Fellow of the South Bank University for his contribution towards justice and wellbeing.
Patrick is a passionate communicator equally at home on the main stage at major UK political party conferences and engaging in robust debates in the media as he is connecting with business and community leaders, and speaking to inmates in a maximum security prison or gang leaders in Jamaica. Patrick is also Patron of Welcome Churches whose vision is for every refugee in the UK to be welcomed by their local church.
Other Info:
There will be an opportunity to purchase Kintsugi Hope Merchandise and Patrick's Books. We will be accepting cash and card payments.
If you need diabled parking please contact admin@kintsugihope.com