Big Church Day Out 2016
May 28, 2016 - May 29, 2016
£39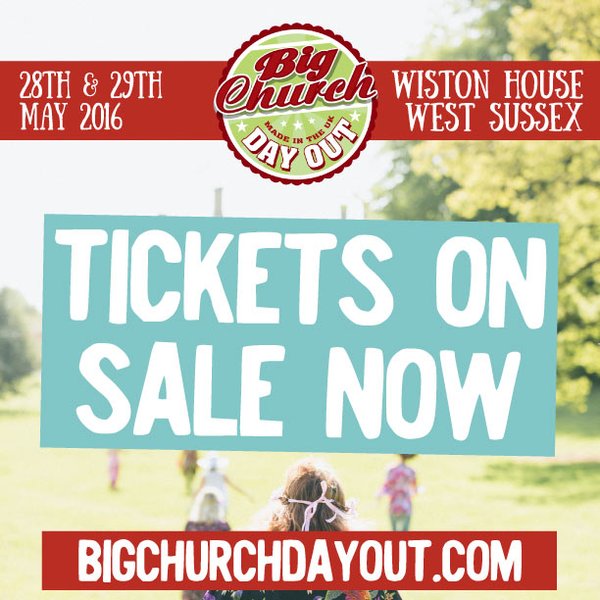 The Big Church Day Out is one of the UK's largest Christian events that annually draws together 25,000 people of all ages, from all denominations, for two action-packed days of fun, fellowship, music & worship on the beautiful Wiston Estate in West Sussex.
The Big Church Day Out (BCDO) is already part of writing a different story that tells of a church that is full of life, growing, and an exciting place to come and encounter God.
The aim is to see the wider church come together as a demonstration of Unity, and also to create a space where those from inside the church can invite their friends and family from outside the church to come and be impacted.
As one the UK's largest low-key evangelistic events they are also committed to giving those who attend the opportunity to respond to the gospel message each year.
With an impressive 2016 line up that includes Tim Hughes, Toby Mac, Jesus Culture, For King & Country, Matt Redman, Israel Haughton to name just a few whether camping, glamping, rent-a-tent or day passes you wont want to miss out on what will definitely be a spectacular event.
Check some of the prices below and book your place now!