aStepFWD Presents: Choir Masterclass
April 24, 2021 @ 11:00 - 17:00
£20 – £30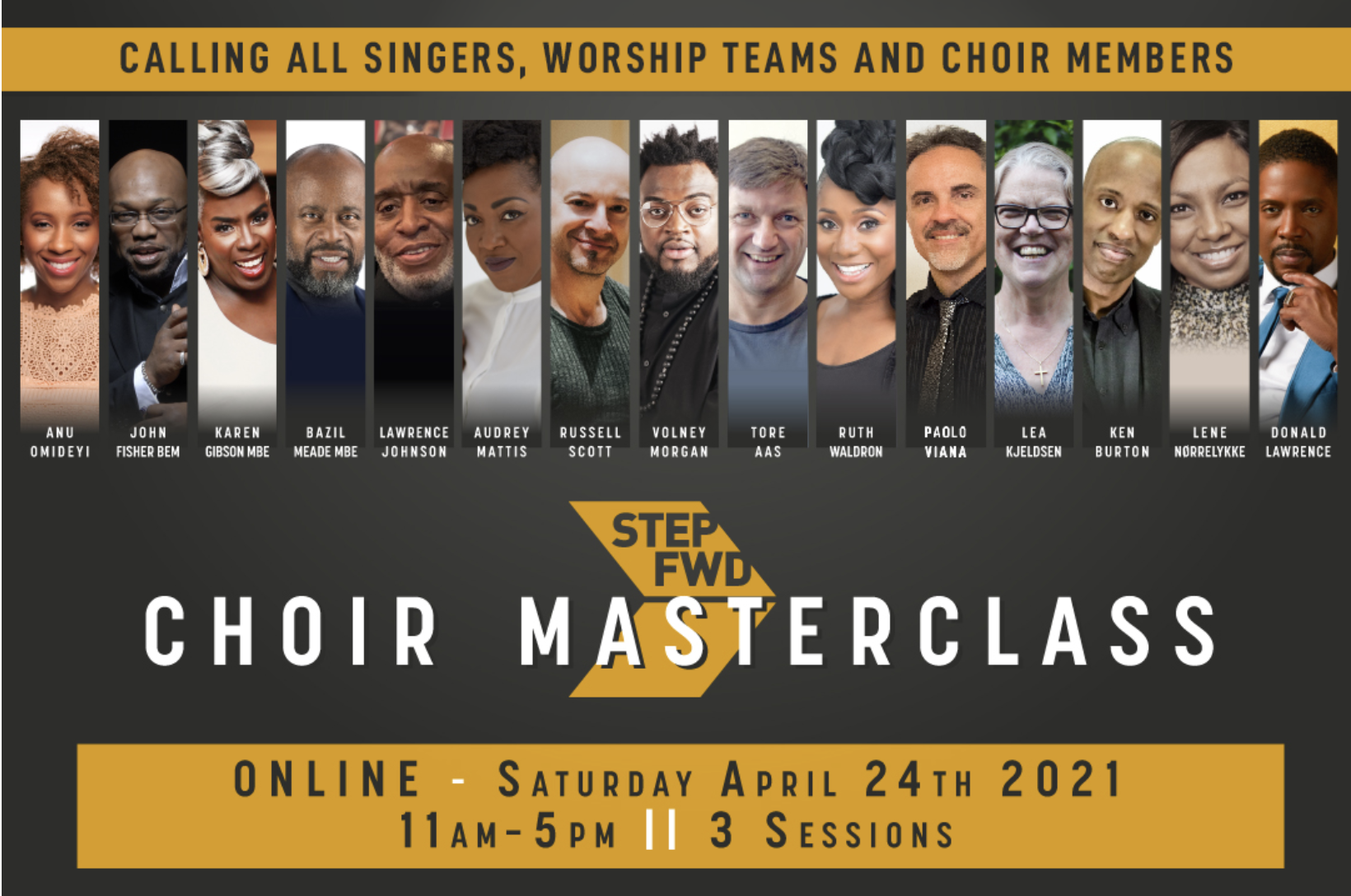 Come connect and learn from some of the biggest names at the Choir Masterclass. The experienced choir directors will be sharing their wealth of knowledge and insight, giving valuable tips for singers, groups, worship teams and choir members. This is an essential session for anyone interested in singing with others and developing their understanding of choirs, choral ensembles and more!
April's Choir Masterclass follows on from the hugely successful Songwriting Masterclass and Vocal Masterclass which saw world-renowned songwriters and vocalists join with a combined 200+ attendees for an inspiring day filled with tips, techniques and practical information. See some of our distinguished Choir Masterclass speakers below.
And to make it even better, all proceeds from the ticket sales go towards a great cause: Play It FWD is a fundraising campaign that seeks to increase the reach of UK gospel and contemporary music and media within both Christian and secular spaces. To get access, donate then email us with the donation amount.
Get your exclusive entry in 3 easy steps!
Make a donations to the PLAY IT FWD campaign on JustGiving
Email info@astepfwd.com with donation amount + reference number
Receive confirmation (access link 24 hours before event)