Gospel music lovers from Europe, America and all parts of the UK gathered at the Dominion Centre in London to enjoy an evening of live musical excellence from CalledOut Music and other renowned artists. Locals in the area were surprised to see what looked like more than 2000 concert goers queuing for the much anticipated event on Saturday 4th March 2023.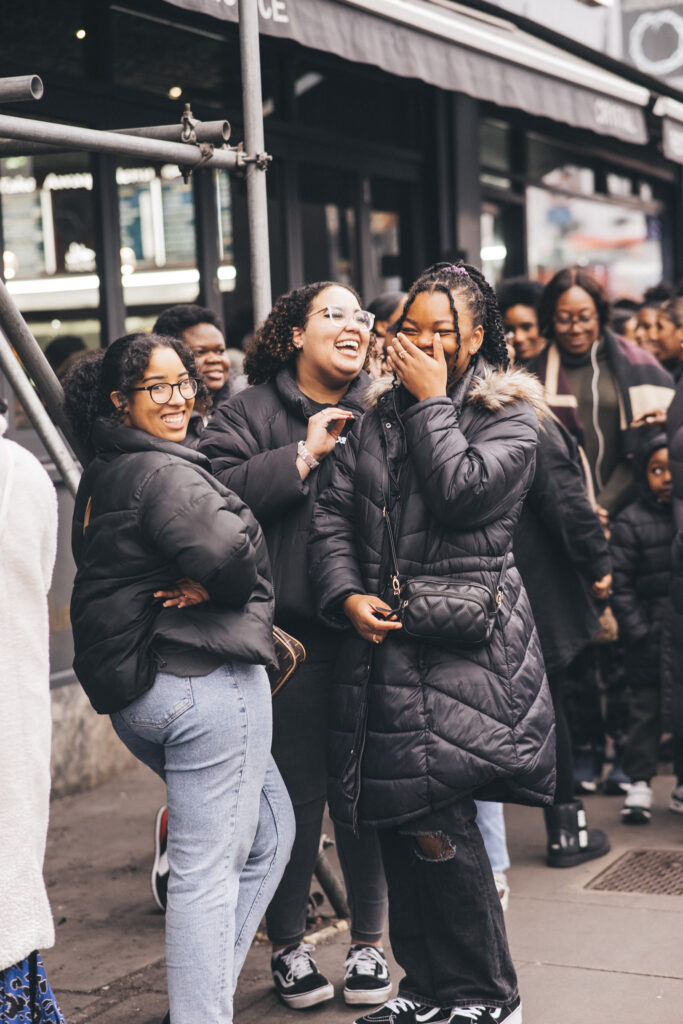 CalledOut Music, aka Samuel Nwachukwu is a singer, songwriter and producer whose songs have become anthems to listeners across the world. He has won a MOBO Award and Premier Gospel Award for Best Gospel Act, is the current Male Artist of the Year for the UK's definitive Christian & Gospel music awards – StepFWD Awards, and continues to redefine gospel music with afro-infused sounds and encouraging lyrics.
After releasing his album "My Beautiful Reality" in July last year, he set out on a world tour across Canada, Amsterdam, France and Belgium which was an excellent build-up to this CalledOut Live in London #COLiL. His very first headline show in London was back in 2018. Five years later, CalledOut Music and HFP Music Label pulled out all the showstoppers for what was deemed as the homecoming concert on Saturday evening. Sharing the stage with CalledOut Music was: host Faith Child, Annatoria, Daphne Richardson, The Spirituals, Becca Folkes, and Limoblaze.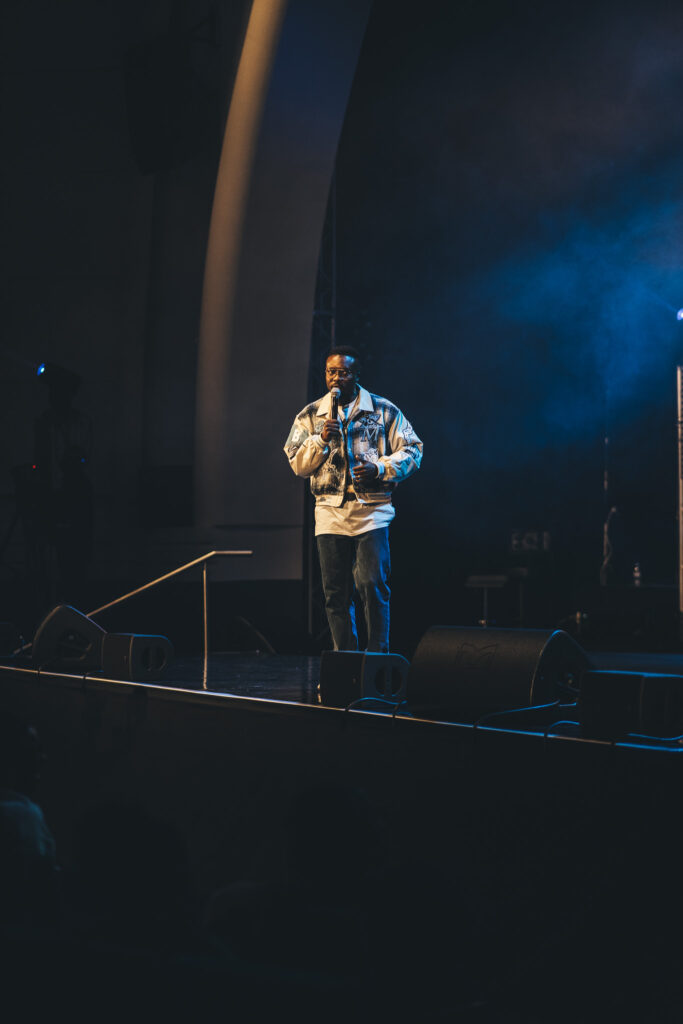 ITV's The Voice UK winner, Annatoria gave a brilliant acoustic performance accompanied by guitarist Noah. A knee injury did not stop the singer engaging with the audience and filling the auditorium with her beautiful vocals. Listeners enjoyed stripped back songs including her hit single 'Stay With Me' which won her Afrobeat Song of the Year at the annual Step FWD Awards 2022.
Daphne Richardson, who has been touring with CalledOut Music graced the stage and captured the hearts of many when she shared her testimony. "It was just me and my Bible. Just seeking the Lord, and he received what I was doing and he found me".The Canadian singer ushered the audience into worship and created a safe space for attendees to meditate on the goodness of God.
The Spirituals Choir were an energetic force to be reckoned with as they gave a remarkable performance. In recent years, they have broken through social media platform TikTok due to their unique arrangements of established songs like Labi Siffre's 'Something Inside So Strong'. They entertained the crowd with an upbeat rhythmic set showcasing songs of worship from Nigerian and Ghanaian languages: Yoruba and Twi.
The long awaited moment came when CalledOut Music took to the stage. He was given a warm welcome with heavy applause and cheering. As he opened up with songs 'Warm Embrace' and 'God Like You' the crowd sang in harmony and the performance soon became a 2000-person choir.
Showcasing his musical talent, Called Out Music sat by a grand piano and sang his first released single 'Working On Me'. Once again, the attendees chimed in as Called Out Music led them in a captivating acoustic performance. The songs 'Tis So Sweet' and 'Great is thy Faithfulness' were greatly received as the audience sang words to the much cherished hymns. 
CalledOut Music treated his attendees to surprise guests Becca Folkes and Limoblaze. Singer-songwriter Becca Folkes gave a mesmerizing performance of her popular song 'Baba' and moved the crowd with the song 'Age to Age' alongside her Manor Collective co-member, CalledOut Music.
AfroGospel phenomenon, Limoblaze sang his hit song 'Jireh (My Provider)', which features the dynamic producer HappiMusic and Grammy Award-winning rapper Lecrae. The fresh remix of Maverick City and Elevation Worship's single, was the leading track last summer in AStepFWD's UK Christian Charts (UKCC). Thus it was no surprise that those in attendance were eager to sing along to the highly acclaimed song.
Fellow bandmate Michael Oyo was invited and gave an impressive rendition of 'Jireh'. As the London-born singer and producer played the keys, his voice was manipulated through the mic and the resulting sound imitated that of a talk box. The song tempo increased, the drums became enunciated and Called Out Music's Nigerian roots were embraced as the crowds sang and danced to 'Say That I Love You'. The audience enjoyed the percussion segment as guest drummer Michael Adesina took to the stage with his talking drum.
The large crowd danced one last time as Called Out Music finalised the show with his early singles 'I Am Free' and 'Love Around'.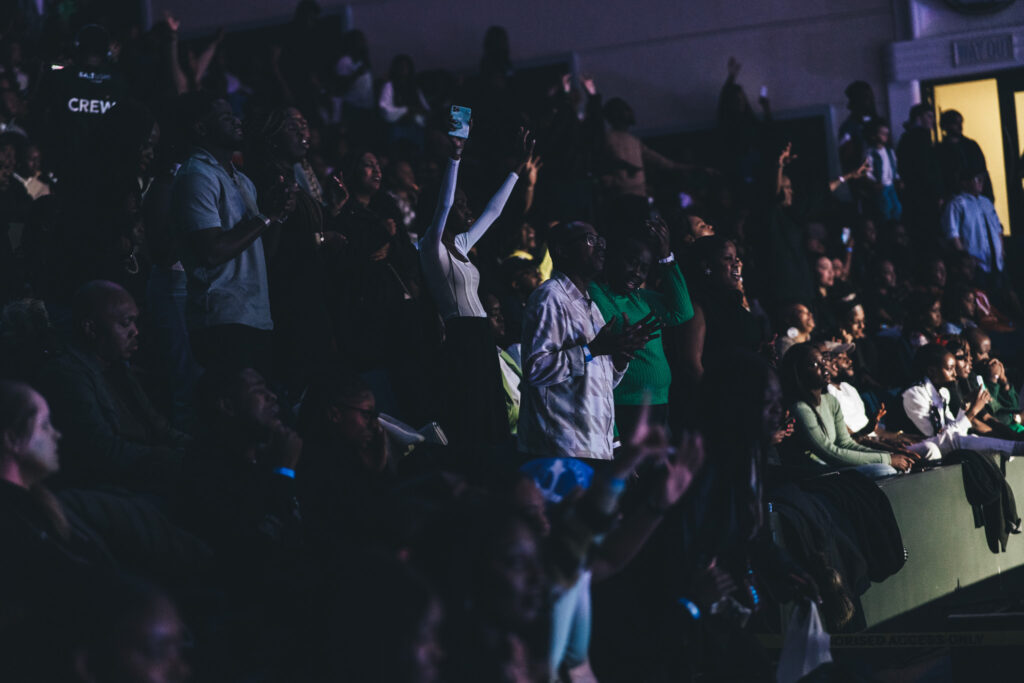 Bandmates Josh H, Josh A, Ade aka AMD, Michael O, Peter A and Jola A aka Jaylow were nothing short of exceptional. Backing vocalists Shalom, Gabrielle, PJ and Rore were vocal powerhouses who exhibited great showmanship throughout.
The concert ended on a high and attendees were quoted saying 'didn't feel like I went to a concert…..I went to a worship night'
An instagram user posted snapshots of the concert on their story with the caption 'BEST.CONCERT.EVER'
Another instagram user described the crowd singing in unison as 'Heaven on Earth'
Massive well done to the HFP Music team on executing what was a spectacular and historic night! Concert-goers can relive the amazing musical experience by listening to CalledOut Music on all streaming platforms. To stay up to date with news of his next tour date and upcoming projects follow him on Instagram | Twitter | Facebook
Photo credits: @darleen_m._b_photography / Review collaborator: SarahB