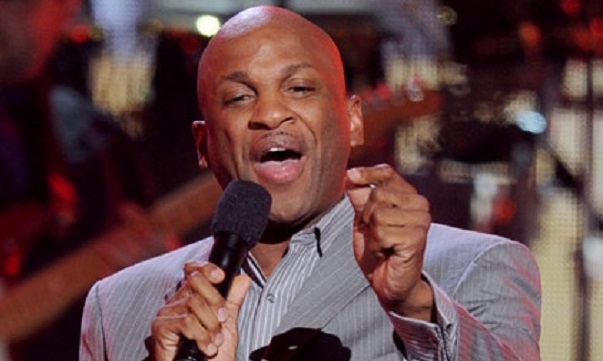 Pastor Donnie McClurkin plans to teach and empower up-and-coming musicians with his new record company Camdon Music, and has enlisted the help of Andrea McClurkin Mellini and Nancey Jackson to ensure off-the-charts success.
McClurkin,54, may pastor Perfecting Faith Church in Freeport, N.Y., but he is also a distinguished singer in the gospel music industry who has received Grammy, Dove, Stellar and NAACP awards. Now, he has decided to provide a platform for other singers by creating the brand-new Camdon Music Group using the wisdom he has gained throughout his almost 20-year career.
"We're looking for great talent across the country and even out of the country. We're going to give them a platform that won't be as consuming as record companies of yesterday, whereas you had to sign for a long period of time and it took away all of your rights," McClurkin told The Christian Post. "I want to give that to the Gospel community, what I wanted and didn't get, and that's a platform that will teach and empower the artist."
McClurkin fondly remembers the gospel musicians of the past, insisting that the genre sparked various sounds that are popular today. He believes that any type of music fan can come to enjoy gospel music.
"Gospel music is the root music of jazz, it's the root music of R&B, it's the root music of pop and so on. Anybody who's into music, whether they're gospel heads or not, will always appreciate music," McClurkin told CP. "Just like some of us gospel heads, we appreciate the Beyonces, we appreciate the creativity of the Ushers and folks like that because music attracts musical people."
While he is accepting of different genres, McClurkin is not quick to label what some people may consider traditional gospel music.
"When Golden Gate Jubilee Quartet were out, that was gospel music and then when Mahalia Jackson was out they called that Rock and Roll. That was Mahalia singing the Blues..she clapped her hands and switched her hips when she sang," McClurkin told CP. "She brought in a band with drums and music. Now we consider Mahalia Jackson traditional."
He went on to recall the progression of what many have deemed "traditional" gospel music.
"Now Andraé Crouch and The Hawkins are traditional because the Winans came along. The Winans are now considered traditional because Kirk Franklin came along," he said. "It's always been progressive. So this new group of gospel musicians like Tasha Cobbs, Jonathan McReynolds, and people like Isaac Carree and Zacardi Cortez, James Fortune and the list goes on..they're picking up where we left off."
While McClurkin is excited about the current state of gospel music, he admits that it is not always easy to sell records in the gospel music industry.
"It is still the most powerful music form that's out there. Now the state of the music industry makes it hard for gospel because the music industry has changed so much with all the technologies that people don't know how to sell records anymore," the veteran artist said. "We don't know how to sell our product anymore. So good product is being unheard because we haven't learned to catch up with the technology of the day."
Still, the Camdon Music label head believes the artform that he loves will continue to thrive.
"Today's state of gospel music is just as progressive as yesterday's gospel music," McClurkin said. "There always will be change and there always will be nuances that will progress the music through."
Excerpts of full article as originally published on Christianpost.com