The whitewashing of Choice FM is a dark day for lovers of Afro-Caribbean music and its inspired sub genres. This radio station had stood out, not only as an example of the ability of Black Brits to create and control areas of music and business but also a platform from which many black and black-inspired musical creations have been able to launch themselves.
Choice FM had enabled gospel music which has long been sidelined by the mainstream due to its Christian message to reach a much larger audience base than previously possible.
The rebranding news was first mentioned by The Voice Newspaper last week and is a blow to the ability of gospel artists to make a greater name for themselves.
In a fateful twist however, it also presents an opportunity for younger organisations with similar ideas to fill this void, and breath fresh life into the industry.
I guess we will all have to wait and see how this one will play out.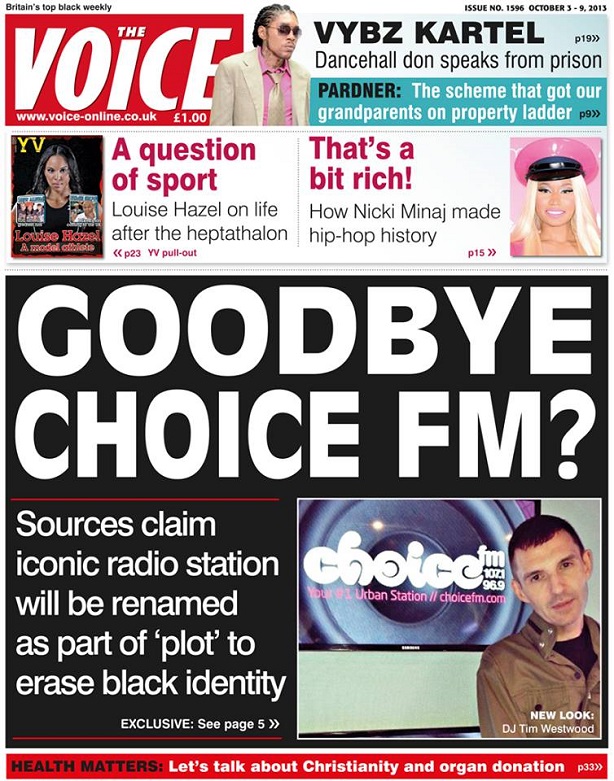 Ife