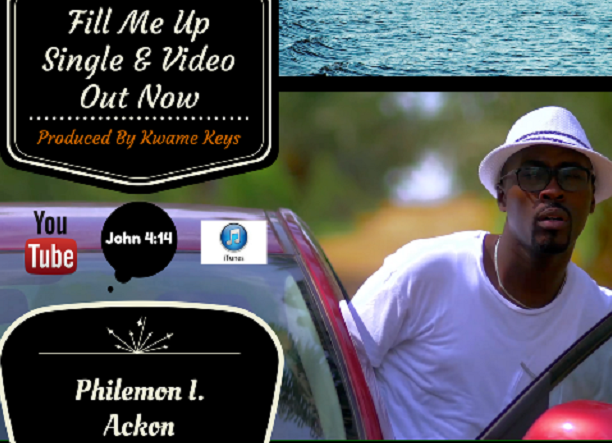 In 2012, two people from opposite sides of the globe (Ghana, Africa & Seattle, Washington), were brought together by a song titled "Fill Me Up" which speaks of the spiritual thirst each one of us has.
Joe Monto had this to say,
In 2002, I wrote this song and made a music video and posted it on YouTube. That's where Philemon Ackon came across it while searching for worship videos. Philemon contacted me to see if I would be open to him re-recording it. Little did we both know that this would be the beginning of a wonderfully divine friendship. Last Fall, Philemon recorded "Fill Me Up" and also made a music video all shot on location in Ghana in 4K resolution and both the single and music video are set to be released in the next couple of weeks! In all honesty, Philemon's version of this song blows my version out of the water!
This picture above tells it all. My picture was taken from my original video in 2002, Philemon's picture is a screenshot from the new video filmed this year. This clearly shows that this song draws out the same hope, the same message and the same united heart for God.
Philemon is my brother. He has truly blessed me in so many ways. I am so honored to call him my friend. Yes, our skin is a different color, but we both bleed red. Our hearts are eternally bonded together because of the family we share in Christ.
We have a goal with this song – to reach ALL people and nations with the message of a spiritual thirst that can only be quenched by an Eternal God Who we both call our Heavenly Father.
Together we stand to change the world – one life at a time.
'Fill Me Up' which features Yayo is the new single off the Philemon I. Ackon's (Bro. Philemon) Totally Set Free album to be released in 2016. Check out the video below.