Hey, we can all agree that Big Church Festival in 2022 was EPIC in so many ways. There was nothing like standing shoulder to shoulder with over 30,000 other Christians, in worship. Hearing all our favourite songs and discovering new ones across all the stages. You have to admit the atmosphere was pretty electric. As we looked around our jaws dropped at the sheer scale of the celebration; it was their biggest event yet! Anyone, who came thinking the church was boring had a shock, and isn't that just incredible?
However, due to the vastness of Big Church 2022, there were a few bumps in the road that the BCF team acknowledged impacted some people's festival experience. They have since shared some really exciting changes that will be coming in 2023 alongside a brilliant line-up! (have you seen who is coming so far?) Ensuring that you, your family, and your friends have the time of your life this year at Big Church Festival 2023!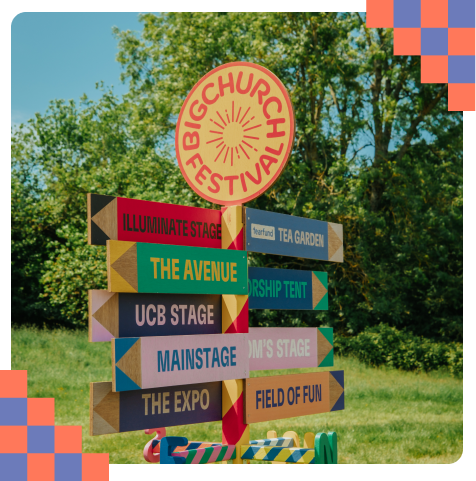 1. CHANGING THE TRAFFIC
It's fair to say we had a few traffic issues in 2022, and if you got stuck in the queue we are sorry. We employed traffic and parking teams that unfortunately didn't quite deliver and there were several Jubilee weekend events in the local Village that also added to blocking up the roads. Switching Wildfires to go 1st also compounded things and it was hard work. Good news!! 2023 won't be on a Jubilee weekend, and we are currently working on opening up two more new entrances to the Wiston Estate from the A283! (We hear that sigh of relief) This will help speed up cars getting off the highway and we also are using traffic management out on the highway for the first time! We hope this will dramatically reduce those pesky queues.
2. LESS TIME QUEUING FOR FOOD 
No one wants to be queuing too long for their dinner when they could be enjoying the festival vibes! In 2022 we simply didn't have enough food vans for everyone on site as we had 8 drop out at the last minute.  We have thought this through and put in a whole new fantastic process for 2023. This means loads more food vans for our hungry tums! Plus our main food avenue will be on sale from Friday when you arrive, so you can take all the stress out of needing to cook and set up! You'll be able to get yourself fuelled up with your favourite street food and ready for the next artist pronto!
3. BETTER TOILET FACILITIES 
Last year we had plenty of toilets (we actually have way more than are recommended for our sized crowd) but what we didn't have, was enough people to service, pump, and clean the toilets so many became too full. (Yuck and yuck) That was a staffing issue with our toilet contractor. But do not fret, this year it is our priority to ensure that enough staff is on-site to sort out those loos! Giving you the cleanest sanitary experience that we can.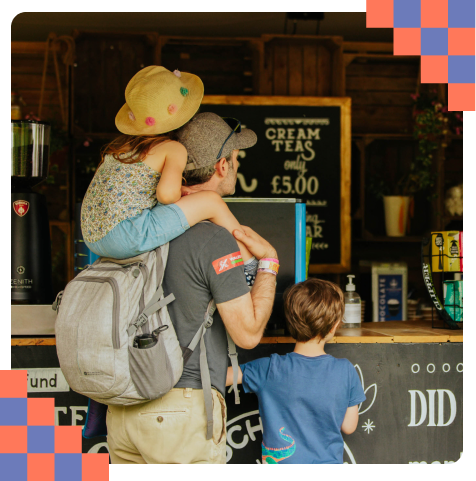 4. BETTER CAFES, AND MORE CAFFEINE! 
In 2023 we are working on some great new plans that should see us be able to deliver much better quality coffee, much faster across the whole site, let's be honest we all need a little extra caffeine and a bit of cake at Big Church Festival! 
5. MORE PROGRAMMES ON SALE SO YOU CAN PLAN YOUR WEEKEND. 
We're super excited that in 2023 we have a full-time programme sales manager plus a charity partner bringing plenty of staff just to sell our programmes right across the site to make sure there's plenty for everyone, wherever you go. So you can know exactly who is playing at what stage, you can plan your weekend and not miss a thing!
6. GLAMPING TEAMS MAKING THE GLAMPING DREAM COME TO LIFE! 
For 2023 we have a whole new team dedicated to making sure you're looked after on the Glamping site, making sure you Big Church glampers get that luxury experience faff free. 

So if for whatever reason you left it late to get your tickets don't despair, you can use our discount code to get the same discount we got in our BIG CHURCH FESTIVAL GROUP. Deadline midnight tonight Thursday 25th May.