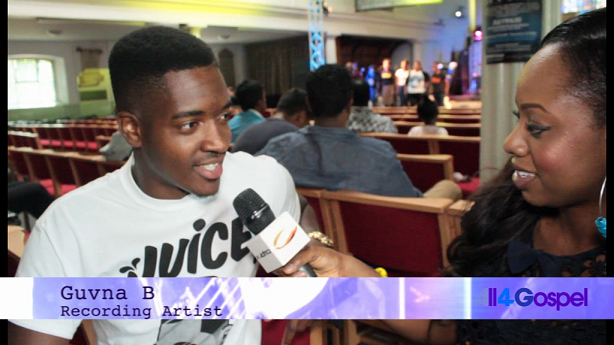 Produced and presented by Lorraine Kamara, The ALL 4 GOSPEL SHOW is a 12 minute entertainment gospel show which features exclusive coverage of the hottest and latest gospel themed events across the UK as well as interviews with global gospel artists.
Already the show has received rave reviews making it Voxafrica's top 5 show on the platform. A4G have covered exciting events and interviewed Guvna B, Muyiwa, Husky 3.30 ,Leke, Jake Isaac, Faith Child, Noel Robinson, Kyrstle Harper, Matthew Allen, VM & New ye and more.
All 4 Gospel aim to rid the stereotype that the church is boring and is only for the holy and more righteous. A4G shows that doing it for Christ is fun, exciting and is for all us sinners who strive for that perfection in Christ, as Christ accepts you the way you are.
A4G is broadcasted on Voxafrica, an international bi-lingual (English & French) broadcaster which produces original content from its London, Belgium, Douala and Abijan Studios to air across the UK, France, Belgium, Switzerland and both Anglophone & Francophone Africa – with this reach Voxafrica offer unrivalled access to the african-diaspora on this side of the Atlantic as well as hosting websites at http://www.voxafrica.co.uk/ (English) and http://www.voxafrica.com/ (French).
A4G airs every 1st Sunday of the month at 5.45 PM on VoxAfrica SKY 218
A4G 1st Episode was aired 1st Dec. on SKY 218, DSTV 191 but can also be found online via link below.
Third Episode out this SUNDAY 02/02/14 5.45 PM ON VOXAFRICA SKY 218