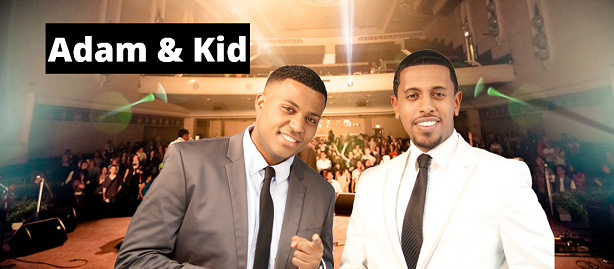 The Step FWD UK Top 10 Christian Chart 2013 winners Adam & Kid have been nominated for two International Awards at the Gospel Music Awards in Italy. If you've been blessed by the songs from their album 'I'M FREE" including the 2013 top track in the UK 'Fire' then lets hope they take home the awards:
BEST INT'L GOSPEL HIP/HOP & RAP OF THE YEAR
When Step FWD got in touch about GMA 2014 Italy, Adam & Kid had this to say, "We are honored and delighted to be nominated for these awards alongside some great people. It's overwhelming! Our prayer is always to see people blessed and encouraged through our music and we are humbled to be recognized and nominated. We look forward to a great time and we give God all the glory".
Gospel Music Awards Italy was set up to honor and encourage Gospel artists in Italy, in Europe and the world at large. The award ceremony will be held in on July 19th in Rome, Italy.
Voting has now closed but you may just decide to take a short trip to Rome to support Adam & Kid performing on the night and see some great sights as well.
If you do make sure to send us some pics.
http://www.gospelmusicawardsitaly.com…
OD