Here's an important question for you; What's in a question?
A good answer to that question could be "Everything and anything".
Questions help us answer and solve life's biggest problems.
A Step FWD was birthed out of a simple question; "What things do we need to do to take a step forward in the Christian and Gospel music industry?" The UK Christian Chart was part of that question's answer. Eight years after the launch of A Step FWD, we are still doing all we can to answer that question. As an organisation we know just how powerful questions can be, and so for our inaugural Step FWD Awards show, back in November 2021, it was a great honour to have been sponsored by a dynamic new social media platform that is solely centred around the sharing of powerful questions.
Qcast is the name of the platform, and we were proud to have the new startup record a series of exclusive Qcast Questions with a host of the guests who walked across our red carpet at last year's awards.
The way that Qcast works is that you record video based questions, which are called Qcasts, that are hosted on the Qcast platform, where people can react and respond with answers that can be shared anywhere online.
We believe Qcast can revolutionise industries such as ours, as artists have thousands of questions for their fans, about their music, and fans have millions of questions for their favourite artists, about everything.
Qcast has created a simple and efficient way to host these types of conversations.
We're happy to be working with Qcast, as we believe it can be another one of the answers to the big question we asked at the beginning of this article; "What things do we need to do to take a step forward in the Christian and Gospel music industry?" Sharing insight through great questions, and answers, on Qcast, is definitely one of the ways our industries can Step FWD.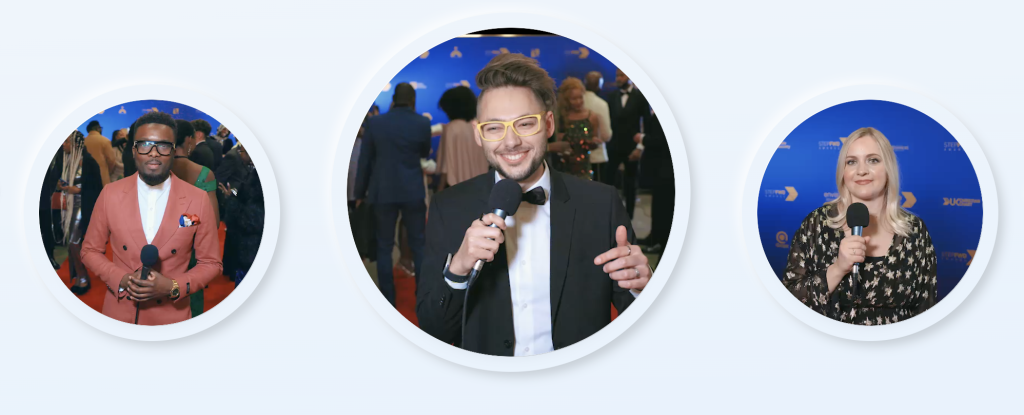 Qcast have soft launched this week, so you can now take a look at, and respond to, the many exclusive StepFWD questions which we now have waiting for you to engage with in our AStepFWD Qcast Channel. Qcasters (Questioners) which feature include Noel Robinson, Graham Kendrick, Philippa Hanna, Still Shadey, Basil Mead, Lurine Cato, Les Moir and many many more.
You heard it first here – Watch this space, and watch the Qcast Insight Space. It's the place where questions are the answer. We look forward to hearing all your responses to our many Qcast Questions.