I suspect for a few reasons, this piece may surprise a few people – the first being that I'm saying something nice (well, kinda), and the second being just how long I've been 'paying attention'. Let's just get something out the way right now though – if you're a British Gospel Artist and you're reading this, and for whatever reason you were left off 'Bad and Boujee' (aka you're not on the list), loosen up your belt – this is not a suggestion that your album was no good (though I wouldn't rule out that possibility, depending on who's reading).
In all seriousness, it must be said that since the dawn of the new Millennium, there have been a number of key releases within British Gospel Music that have impacted the niche genre – leaving behind a lasting legacy. You might disagree with a few (or all of the) listings, positions or lack of inclusion of your favourites, but…this ain't your list 😊. So, let's get to it.
Out of all the British Gospel releases over the past 17 years, here's what I feel are the Top 15 Greatest Albums.
Time Period: 2000 – 2017
15. Clive Brown & The Shekinah Singers – 'Thank You Lord' (2001)
Quite possibly the greatest Choir Maestro in 'recent' British Gospel Music History, Clive Brown delivered his highly anticipated debut project 'Thank You Lord' in 2001, along with his chorale 'The Shekinah Singers'. Opening with the hard-hitting, very musical 'Great Is Our God', the album showcased a mixture of infectious original material (plus a few cover renditions) including 'We've Come', 'Bless The Lord' and 'Trust In The Lord' – showcasing the best of the UK Gospel Choir Sound (which later gave birth to more recent powerhouse groups, such as Volney Morgan & New-Ye).
14. Siani – 'Love Is' (2006)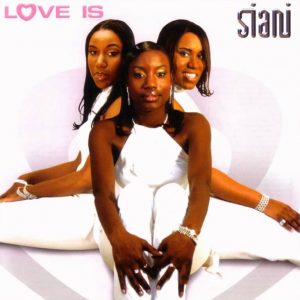 Some of the albums on this list are likely unbeknownst to anyone that has only become familiar with British Gospel Music in say the last 5-10 years. Anyone that has been around a little longer however, would have certainly heard of the R&B Trio Siani and, as a consequence, their hit single 'Love Is' (which received heavy rotation on MTV Base and Choice FM, a pretty big deal at the time). The single featured on the album of the same name, which also spawned stellar tracks from start to finish – including 'Your Love', 'Ease Up (featuring Witness)' and 'Can't Nobody'. If you're hearing of this record for the first time, do yourself a favour and go check it out now! Undeniably one of the best UK Gospel has produced.
Well, since the 'scene' has a 'Godfather' in Bazil, it is only right they have a 'King' too, right (don't get spiritual)? If so, let me do the pleasure of knighting Mr. Noel Robinson. For over 20 years, Robinson has continued to prove why he has survived the test of time in becoming the most renowned worship leader in British Gospel Music – and I firmly believe 'Worthy in This Place' has played a crucial role in that. From the opener – which features an introduction by Bishop John Francis – the album starts off incredibly strong and consists of a range of upbeat 'Praise' songs and also some fit for 'Worship' moments, from title track right down to the very last.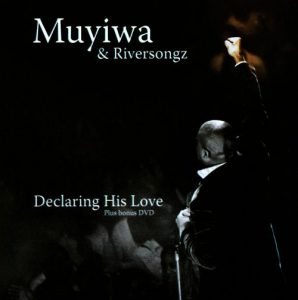 'Declaring His Love' was the first of the 'Declaring' trilogy and spawned one of Muyiwa's most infectious hits to-date, 'Hey Ya' – a musical take on the Native American Indian Chant. I remember when this album was released; there was rarely a Gospel Event in the UK I'd go to where I didn't see or hear it prominently featured in some way shape or form – a testament to the heavy impact the album made. Recorded live at the Hackney Empire with a line-up of world-class musicians, 'Declaring His Love' marked the start of something new for the TV & Radio Host/Executive and cemented his place as a 'heavyweight' within British Gospel Music. Whilst not his first album, it is certainly one that people remember from Muyiwa's earlier days.
11. Volney Morgan & New-Ye – 'Focus' (2016)
Ushering in a new youthful wave of the 'choir' sound in British Gospel, Volney Morgan & New-Ye had actually released a number of EPs before their debut album, Focus, hit the shelves in 2016. Making quite an impact on the 'live scene' in the build-up to the album's release, a number of their original songs were already quite popular amongst their fans (including the New-Ye classic 'Fade Away') – leaving many in anticipation for the debut project. Recorded Live in London, the album contained a solid number of standout tracks that I'm sure did not leave their fans disappointed. My personal favourite by a mile was 'What a Mighty God', which also seemed to fare quite well amongst others – hence the extended version on the Deluxe Edition of the album (with new lead vocals from Motown Gospel Recording Artist Micah Stampley). However, other popular tracks such as 'After All', 'Amazing God', 'Fight This Battle' and 'Life' cannot be ignored. Overall, the release faired as one of the UK's best in some time.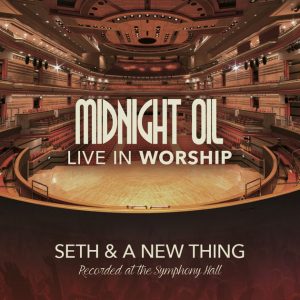 Whilst recognised for many of his other non-creative 'talents' as a Young Christian Leader, Midnight Oil Founder Seth Pinnock added another credit to his name in 2014 with the release of his debut album 'Midnight Oil: Live in Worship' – introducing himself as an Artist, and also became known for his incredible gift as a world-class songwriter. For me, the album instantly certified Pinnock as one of the best contemporary Gospel Music writers in the UK right now. From 'Trust' (which later featured Grammy Award Winner Donald Lawrence) to 'Already Done' (a collaboration with BET Sunday Best's Jessica Reedy, on the album's 'Deluxe' Version), the groundbreaking project barely needed a skip button. Produced by Nicky Brown and Adrian Moore, 'Midnight Oil: Live in Worship' became the first (and still remains the highest-charting) album by a UK Gospel Vocal Act on the Official UK Christian & Gospel Albums Chart.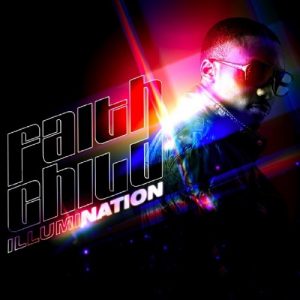 Garnering him his first of two MOBO Nominations (which have included a win), Faith Child's 'Illumination' was constantly dubbed at time of its release as 'the fastest selling UK Gospel Album of the Year'. Considering how difficult it would have been to comparatively justify such a claim at the time (and even now), I can't testify to how true that statement was. However I will say, with hits like 'I Like It' and other fan favourites such as 'Come My Way', 'Holla at Me', 'Flashback, and 'Trade It All', I would not be at all surprised if that was in fact true. It is undeniable that the consistency throughout 'Illumination' asserted Faith's position on the 'scene' as a force to be reckoned with.
8. Victizzle – 'In My World' (2009)
At one point (between himself and GP) Victizzle was pretty much the go-to producer if you wanted a UK Christian Rap 'hit'. Producing everyone from Guvna B to Faith Child, his urban, techno-styled beats left everyone excitingly anticipating his very own debut album. And in my not-so humble opinion, the Producer-Artist's 'In My World' certainly did not disappoint. Starting with the Lola Godheld-featured 'Welcome 2 My World' and closing out with the acoustic 'Me, Myself & iPod', the melodies, concepts and production on this album demonstrated why Vic became one of the most notable UK Gospel Acts of that time. Even though the infectious Afrobeats song 'iSing' became the album's standout track, there was literally not a single number on the project that was not 'single worthy'. Being true to the title, it literally took us on a journey into 'his world'. The success of the project went on to garner Victizzle a 2009 MOBO Award.
7. Roger & Sam Grandison – 'Live in London' (2006)
When these two relocated to Toronto, I honestly felt (and still do) that British Gospel Music had lost one of it's greatest assets. At the time of the husband & wife duo's debut album release, 'Live in London', there appeared to be a lack of real quality prominent Praise & Worship acts on the scene. Thus, it was somewhat a 'sigh of relief' to hear their so-excellently-produced project. From 'Jehovah Jireh', to 'El-Shaddai', to the world-class worship anthem 'Awesome Wonder' – 'Live in London' left us ready and excited for a follow-up album from the Grandisons. I believe there was, in fact, one in the works but was sadly never released. Today, Roger & Sam split their time between Pastoring a Church in Toronto and also hosting and promoting Gospel Music Concerts. Though no longer geographically 'UK Gospel Acts', it is my hope that they'll make a full return to music one day – complete with a new album.
Dwayne Tryumf is arguably one of, if not, the best rapper to ever do it in British Gospel. His flow, lyricism, diction, self-production and overall delivery always hit hard and left you remembering his name – an opinion I'm sure is shared by many who have listened to his 2010 effort, '777 (Mark of the Piece)'. Opening with an unforgettable 'Intro', which gave listeners a drive-by shooting edition of the Genesis to Revelation story (which was later covered/attempted numerous times by YouTube Fans, and even by top-notch fellow UK Gospel Lyricist JayEss), the album hooked us in from the gate. 'Never Be The Same' (feat. Ian Copeland Green and Muyiwa) and 'I Don't Pack a Matic' were definitely some of the more piercing songs, but that does take away from the greatness of the overall project. Certainly one of UK CHH's top LPs.
If I can have an honest moment for a second, I listen back to a great, solid quality project like this and think 'where did things go wrong?'. For those that don't know, GK Real (an acronym for God's Kingdom is Real) was a British Gospel Collective founded by Emmanuel Edwards. Perhaps, the consistency of the quality of this album, 'It's All About You' was partially down to Emmanuel having a background being a Songwriter/Producer in the 'secular world' under Universal Music Group Publishing. Whatever the reason for the excellent standard of this record, as soon as you played track #1 'Amazing Love', you were eager to hear the rest. Above everything else, it's the overall production quality of this project that won it a place on this list, particularly on tracks 'Finished Work' and 'Put My Hands Up'. Whether you're looking for some of that late 90's/early 00's R&B, or some traditional Praise & Worship, 'It's All About You' will have you well covered.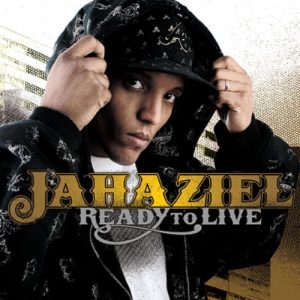 One of the unique things about Jahaziel is that he was one of the first solo British Gospel Rappers (if not the first) to transcend generational barriers on a major level. He wasn't just for the 'Millennials', your Mama, Daddy and Pastor liked him too – probably in part because they were glad they could give their kids/young folks some good 'Christian' rap to listen to. Thus, it was no surprise to anyone when his debut album 'Ready to Live' (independently released via 'Preacha Boy Music') made the impact it did across both the younger and 'older' generations – inspiring a whole new wave of UK Gospel Rappers to come through. The album also went on to garner Jahaziel the 2008 MOBO Award for 'Best Gospel Act' (MOBOs meant a lot more back then). The most popular tracks included the opening title 'Power', title track 'Ready to Live' and 'In My Neighbourhood'.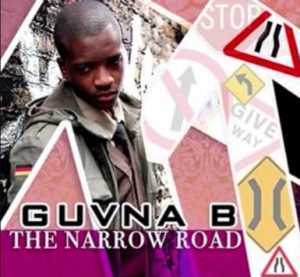 Major comparison perhaps, but for me – 'The Narrow Road' was to Guvna B, what 'Reasonable Doubt' was to JAY-Z; a Classic. It was that one album that all his subsequent projects have had to face the daunting task of measuring up to. The album contained striking songs like 'Allo Mate' (which has evolved into a movement, complete with a line of merchandise and live events), the title track 'The Narrow Road', the Exodus-inspired 'Modern Midian', fan favourites 'I Need You' and 'Looking Out The Window', and of course arguably his biggest hit to-date 'Kingdom Skank'. Loaded with great concepts, solid delivery, and matching production, 'The Narrow Road' put Guvna B 'a cut above the rest' of his peers – a well-deserved position he has maintained since the album's release in 2008. In addition to all of that, one of the most pivotal things about this album (from the project itself, to the marketing and sold out launch concert at Glory House Church) was it ultimately set a 'blueprint' of some sort for the new young wave of British Gospel Rappers to follow. 'The Narrow Road' was more than an album, it was a 'moment' – that set the tone for what would eventually become a movement.
2. Mark Beswick & The Power Praise Band – 'The King is Coming (Live)' (2003)
Mark Beswick is considered by many as one of British Gospel Music's most prominent Worship Leaders. His unique soulful tone, and ability to unite people in music using his gift was present throughout this entire album. A collaboration with Songwriter-Producer Howard Francis, 'The King is Coming' album became a cornerstone record for UK Praise & Worship Music. Many of the songs, including 'Sing Unto The Lord', are still sang in Churches across the country today – as well as others like 'True Praises'. Additionally, 'Wave Your Hands', 'The King is Coming', 'Mighty God', and 'Welcome' (which was later recorded by Bishop John Francis – cousin of the LP's producer Howard) all became 'hits' in their own right. The standard this album set for Gospel Praise & Worship Music in the UK was unprecedented. The collaboration between Mark & Howard was magical – and created something that has held its position as one of the best of it's kind ever since it's 2003 release.
1. Raymond & Co. – 'Playing Games' (2003)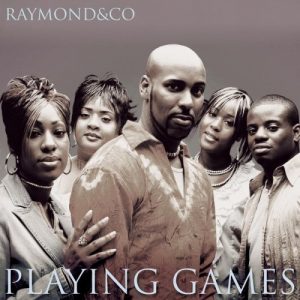 The first time I heard the 'Playing Games' album, I was probably about 12 years old. I vividly remember the shock I felt when I was told that I was listening to the sounds of a British Act – I honestly thought Raymond & Co. were American. My initial response was "I didn't know the UK had it". The punchy production, from the vocals to the instrumentation, sounded like nothing I'd ever heard from a Gospel Act this side of the water. Certainly, 'Playing Games' did not only become somewhat of a 'blockbuster' album for Isaiah-Raymond Dyer and his collective but for the whole British Gospel Scene. The success of the album saw them extensively tour the US, gracing platforms like TBN, Bobby Jones' Specials, TD Jakes' MegaFest and more – including a Nationwide Tour with Will Young. The title track, also received rotation on BBC Radio 1 – anyone that understands how Mainstream Radio works will know just how huge of an accomplishment that was for a Gospel Act, never mind a UK one. With production from Nicky Brown and Linslee Campbell, 'Playing Games' spawned a strong number of 'standouts' – from 'No Limits', to 'Miracles', to 'God Says No', to 'Song in the Midnight'. All in all, this project was one for the books. A 'Raymond & Co' reunion album, anyone?