"It's that most wonderful time of year again, aside from Christmas… It's time for us to name our Freshmen Class of 2018…" reads the opening line of the article on Rapzilla, the biggest website for Christian artists. The impactful Freshmen list has been running since 2011, spotlighting fresh, new talent each year.
Rapzilla is a centre point of introduction for the public and many artists in the Christian Rap sphere worldwide.
What remains exciting is the increase in exposure of UK artists on the platform. This year we are very happy to see 3 UK artists in the voting list. Should there be more? Well, we can certainly name a few but still we celebrate all three artists who also had multiple features in the 2017 UK Christian Chart monthly Top 10.
Congratulations to the artist listed below (in no particular order):
MELVILLOUS
Melvillous is a lyrical rap talent that has been consistently on the rise in his public profile, especially over the past year. A vocal, thoughtful & often introspective artist with a heart and passion for his community, which he showcased in his first mixtape "Lost & Found"
He's garnered much attention from media such as SBTV, Premier Gospel and Beats 1 along with live performances on Radar Radio and multiple other media outlets. 
See more on Melvillous here
INDERPAUL SANDHU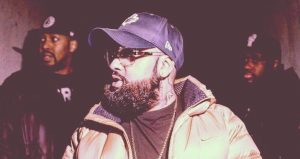 A Christian of Asian heritage, with his parents being of different faiths: Sihk and Hindu, Inderpaul had a very unique perspective set to open doors for Christians of Asian decent.
Inderpaul is part of the FeedEm Music Group and he's appeared on platforms such BBC Asian Radio & Big Church Day Out with a versatile two fold style of rapping & singing. 
See more on Inderpaul here
HAPPI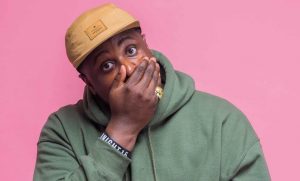 From his early works to now, Happi isn't short of creativity or imagination. His recent work "Boy & His Imaginary Friend" produced by Komenx showcased much of his diversity. His SBTV released hit "Southside" was a summer favourite.
Happi had a fantastic end to the year when he earned his place as a finalist out of 100 new artists in the innovative and world first Salute Music Maker online competition. 
See more on Happi here

Support Christian & Gospel Artists!
As we grow together in our various gifts, along the avenues God provides for us to pursue and further those gifts and their reach, let us continue to support each other to take the Gospel forward to the world.
Voting on the Rapzilla.com is now closed but your support for the artists and platforms in the UK and overseas is vital. Let 2018 be a prosperous year where we stand more united!
Rapzilla's Freshmen Class of 2018 will list the most promising up-and-comers in Christian Hip Hop and we look forward to seeing who they will be. Stay tuned!