DJ Kelechi aims to turbocharge your new year's resolutions with banging new The Move Mixtape, an hour long DJ mix of high energy tunes to motivate and inspire as you work or workout. The inspiring soundtrack is made all the better with specially recorded sound bites from leading motivational speaker, Mr Beezy.
Well-loved and respected in the British scene, Kelechi Amadi started his DJ career in 2003 and pioneered the youth 'praise party' concept, with stand out events such as Funky Fresh, Throw Ya Handz Up and more recently the UK's only regular monthly Christian club night, Praise Party UK. DJ Kelechi has played for some of the biggest artists in the world today including Lecrae and D.A. T.R.U.T.H as well as Guvna B, Faith Child and pretty much every other urban Christian UK artist present over the last decade.
"At first, I did it for myself really, LOL!" DJ Kelechi admits when asked about the idea behind this project.
"I'm a goal-oriented person. I wanted something perfect for when I'm in the gym or working hard at desk at work!  Also I've had so many requests from fans of my Praise Party mixtapes for workout mixtapes, plus  I've had the privilege to visit a lot of schools and youth groups recently and I see young people that need to be encouraged to really go after their dreams.
"Mr Beezy is a good friend of mine and we've worked together in the past. As one of the top motivational speakers in the UK at moment, it was a huge bonus that he could take the time out to drop some pearls of wisdom for me."
The Move Mixtape is non-stop mix of high energy pop, dance and hip-hop bangers from LZ7, J Vessel, Capital Kings, Becca Folkes, Twelve24, GAWVI, Guvna B, J Hus, Stormzy and many more.  Plans are already in place for DJ Kelechi and Mr Beezy to collaborate again on a Grime/Trap/Rap flavoured mixtape in the near future.
Click The Move Mixtape cover image below to stream or download for FREE from www.dj-k.com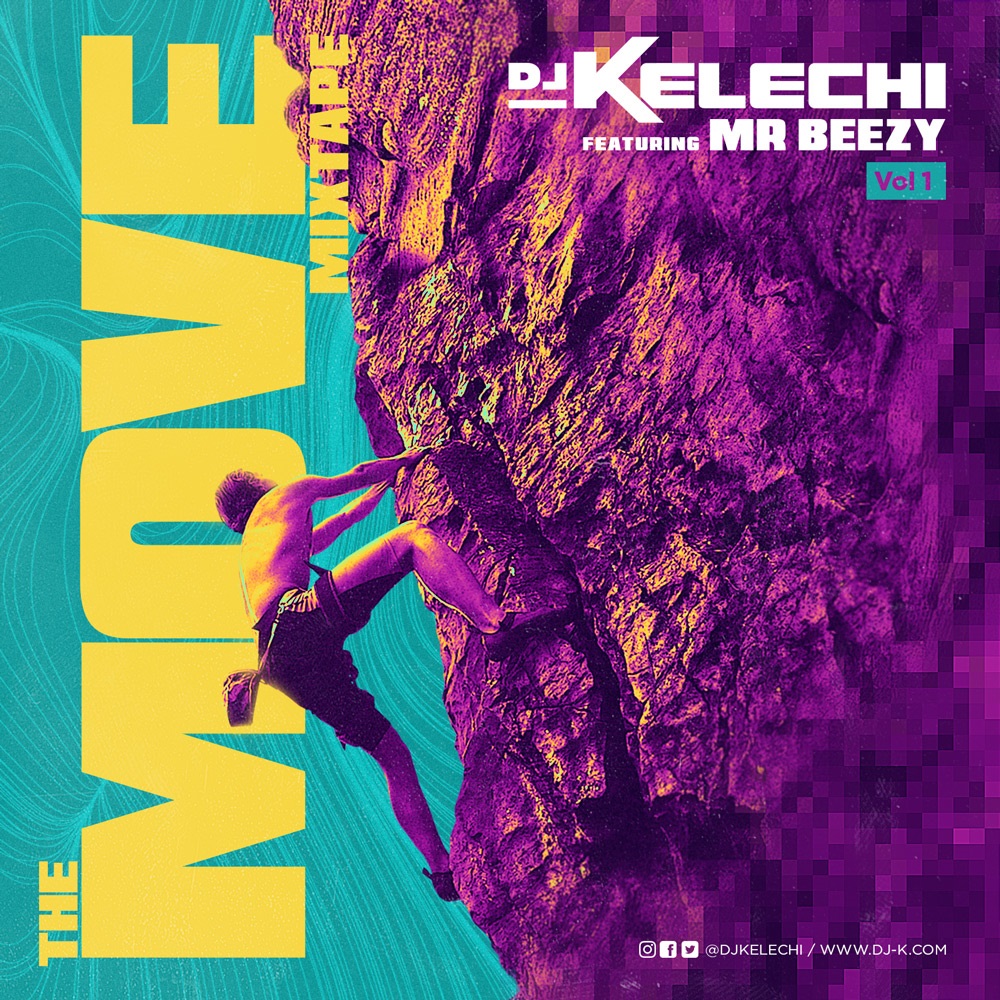 See link for more information on DJ Kelechi | See link for more information on Mr. Beezy